Devilbiss 905163 FLG Gravity HVLP Spray Gun with Cup and HAV501 Gauge Open Box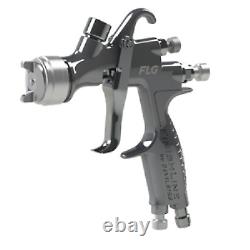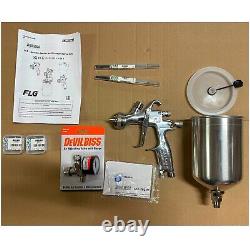 All components including the box are included. FLG Gravity HVLP 1.3 1.4 1.8 Nozzle Spray Gun with 560ml Acetal Cup and HAV501 Gauge. General purpose spray gun solution for use with a wide range of refinish paints and coatings. Full control of pattern shape, fluid flow rate and air inlet pressure for consistent application. Ergonomic gun handle shape for balance, grip and comfort.
Smooth action trigger with exceptionally light pull for reduced fatigue during long operation. Efficient atomization technology for reduced material usage.