DISCONTINUED! 3M Accuspray 10GP HVLP Gravity Pressure Turbine Spray Gun Mini PPS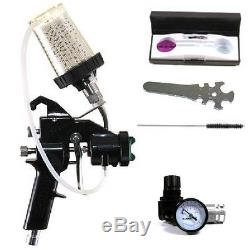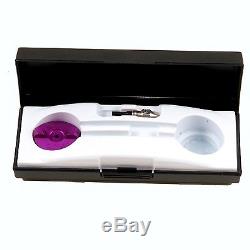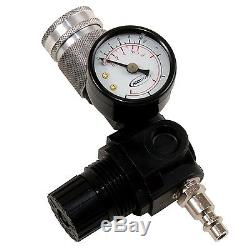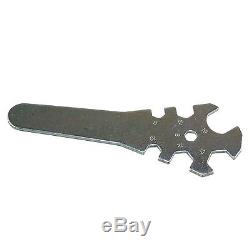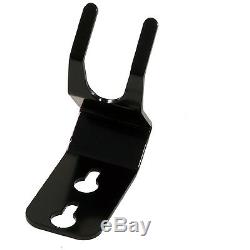 3M Spray Equipment Products were designed from the inside out for the effective, efficient, economical application of paints, adhesives, coatings and finishes. These spray guns deliver large usable spray patterns with very low overspray. The soft, tight, adjustable pattern with complete atomization results in a high finish quality and absolute control.
Each lightweight gun is ergonomically designed to be reliable, durable and costs little to maintain. Whether your air source is compressed air or a turbine you will benefit from the speed of application, decrease in masking, sanding and cleanup time and the ability to achieve a fine finish. Combine your 3M Spray Equipment Products with the 3M PPS Paint Preparation System and enjoy additional savings of time and cleaning solvents. The pressurized gravity cup allows for increased application speed and the ability to spray heavier coatings. This spray gun provides a soft, controlled, adjustable spray pattern with low overspray and is capable of the highest finish quality.
Composite-bodied, gravity feed, non-bleed HVLP spray gun with a low-pressure inlet. For use with turbine systems or with regulated low pressure air.
Must use 36-00 regulator when using with compressed air. Accuspray 10GP Gravity Feed Turbine Gun. Mini H/O PPS Cup and Collar. 9mm and 1.3mm needle/nozzle sets. Gun Cleaning Brush and Wrench. 36-00 Mini-Reg (for conversion to compressed air). Now you can get the performance of 3M Accuspray's industry leading HVLP turbine gun combined with the advantages of gravity feed and pressure. 3M Accuspray incorporates the best qualities of HVLP in a gun that produces everything from a mirror smooth finish to a faux texture and anything in between. It get the job done right the first time to the highest quality automotive finish standards. Great for automotive, woodworking and construction applications. Whether you are painting cabinets, doors, shutters or a'63 Corvette, you should expect the highest quality finish. The 10GP sprays a full ranges of coatings from primers through clear coats. The 10GP will atomize any clear on the market with about 8 PSI inlet pressure. Overspray and wasted paint are minimized while yielding a glass-smooth finish. Soft atomization and spray make the 10GP an excellent gun for blending metallics.
Adjusting the 10GP is quick and easy, giving you the widest possible range of pattern and fan sizes. It can go from a 10" - 12" fan down to a circle smaller than a dime.
Accuspray's 10GP gravity fed turbine gun gives you great versatility and can be easily converted to a compressed air gun with the addition of a 36-00 mini-regulator. NOTE: 3M has disconnected all parts and equipment for Accuspray turbines and spray guns. 3M Accuspray 10GP HVLP Gravity Pressure Turbine Spray Gun Mini PPS" is in sale since Tuesday, December 19, 2017. This item is in the category "Home & Garden\Home Improvement\Building & Hardware\Painting Supplies & Sprayers\Paint Guns & Sprayers". The seller is "janecosales" and is located in San Diego, California. This item can be shipped worldwide.
Brand: 3M Accuspray
Model: 10GP
MPN: 10GP-PRO1